Cyber Monday Deal!
The Best AI-Powered Tool in Education
Now Just $1/Week
Give the gift of knowledge this holiday season with Khanmigo! Our AI-powered tutor and teaching assistant is now more affordable than ever. 🎁
On-demand homework help
Parents, let Khanmigo help you eliminate "homework help" from your to-do list. You or your child can simply type in any homework question and get instant help.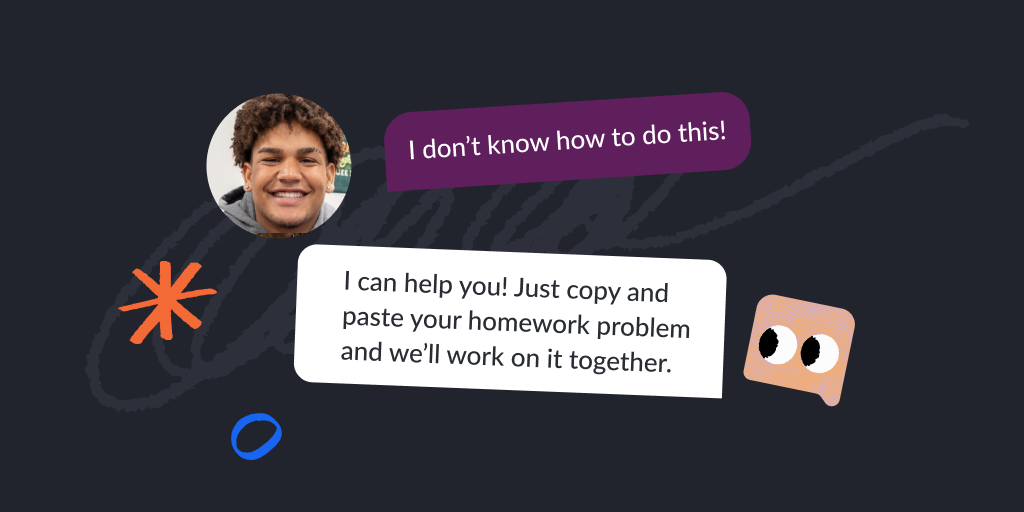 Faster, better lesson planning
Teachers, get time back in your pocket. Build tailored lesson plans in minutes that are effective, engaging, and pedagogically-appropriate.
A personal AI companion
Khanmigo is a true partner that won't judge any of your questions. Learn new concepts, improve your writing skills, and prepare for college or your career.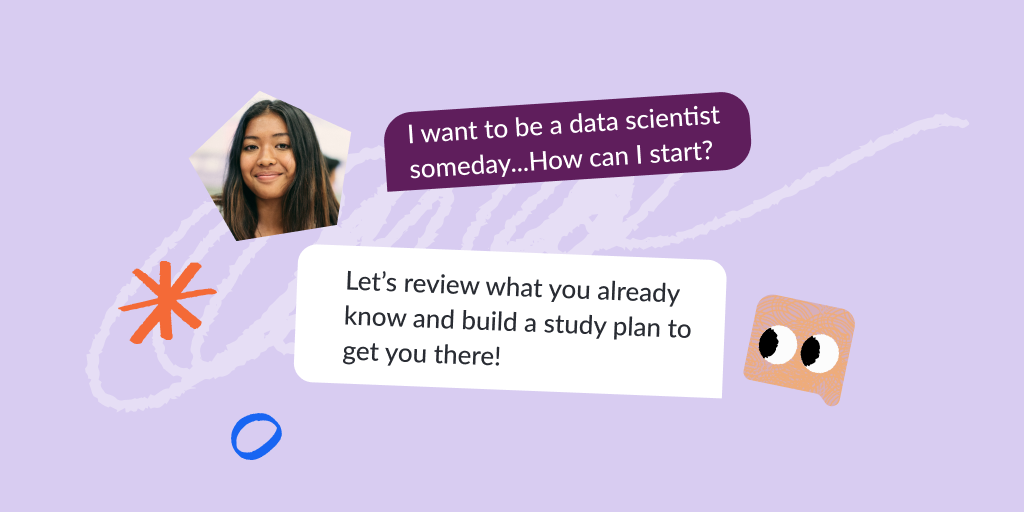 The AI gift on everyone's wishlist
"I have the freedom to work with a world-class tutor that is never annoyed by my constant questions. I can ask anything I need."
COLLEGE STUDENT
"The amount of time it saves me helping my daughter with her math homework is substantial."
PARENT
"Khanmigo has been a game changer. I've been able to differentiate in ways I haven't been able to before."
HIGH SCHOOL ENGLISH TEACHER
Khanmigo shines bright, making headlines everywhere
"Forget ChatGPT. These are the best AI-powered apps."
"Not just math quizzes: Khan Academy's tutoring bot offers playful features."
"One teacher said she noticed students posing more questions to Khanmigo than they might typically ask."
How it works: get 24/7 assistance
Get instant, personalized tutoring or help with classroom tasks right away!
🔒 Step 1: Sign in to Khan Academy
If you have a Khan Academy account, simply sign in. If you don't have one, creating an account is free and easy!
🎁 Step 2: Make a payment
Make a $4 monthly or $44 annual payment. You must be 18 or older and be in the United States.
✅ Step 3: Get Instant Access
After you've made your payment, you'll be able to start using Khanmigo immediately on your Khan Academy account.
What can Khanmigo help me with?
Features for students
now just $1/week!
---
✔️ Personalized tutoring on every exercise and video in Khan Academy's world-class content library
✔️ Specialized tutoring on math, science, or humanties questions
✔️ Practice refreshers to build your knowledge
✔️ Writing guidance on creative stories and college admissions essays
✔️ Practice or chat with literary and historical figures
✔️ Fun games and learning inspiration to spark creativity
✔️ Share personal interests to get tailored college admissions help and career coaching
---
Want to take advantage of all Khanmigo has to offer for students?
Features for teachers
now just $1/week!
---
✔️ Lesson planning tied to our content library
✔️ On-demand summary of student work to assess progress and identify areas for support
✔️ Khanmigo-crafted lesson hooks, learning objectives, rubrics, and even exit tickets
✔️ Chat history of your interactions with Khanmigo
✔️ Interact with Khanmigo as a student or a teacher by toggling to student mode or teacher mode
✔️ Classroom poems to boost creativity
---
Excited to use these features to help with your classroom tasks?
Features for families
now just $1/week!
---
✔️ Personalized tutoring on every exercise and video in Khan Academy's world-class content library
✔️ Activities with Khanmigo like Craft a story, Chat with historical figures, and Coach my career growth
✔️ Add up to 3 children from your parent account
✔️ Access your chat history and view the history of your children's interactions with Khanmigo
---
Ready to get your child unlimited personalized tutoring?
Looking to bring Khanmigo to your school or district? Explore Khanmigo for districts here.
Frequently asked questions
How do I sign up my children to use Khanmigo?

We are thrilled you want to have your children use Khanmigo. Once you've paid and your account is activated, you'll have the option to enable Khanmigo access for up to 3 of your children.
As a teacher, how can I get access to Khanmigo for my students?
Give the gift of unlimited learning
---