By Aimee Sawyer, Product Marketing Manager at Khan Academy Kids and former teacher
Download the free Khan Academy Kids app to access hundreds of free, fun Kindergarten math games.
Count and tap the ice cream cones
How many marbles?
Find the toy chest with five socks
Trace the number six
Tap the jar with more fruit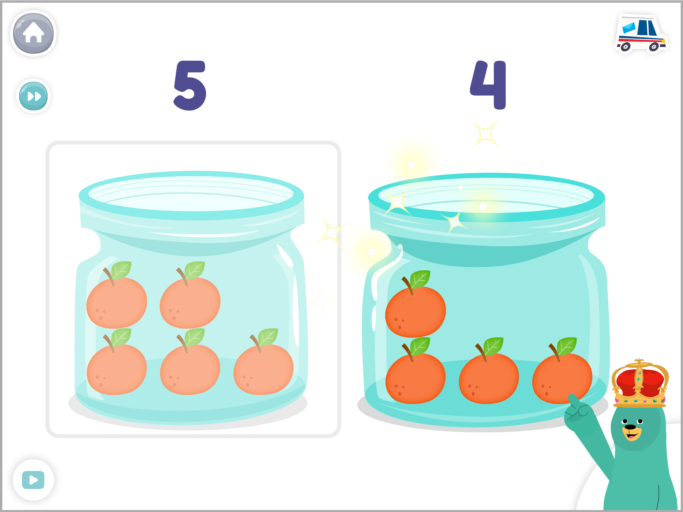 Make smoothies by adding
Tap the triangles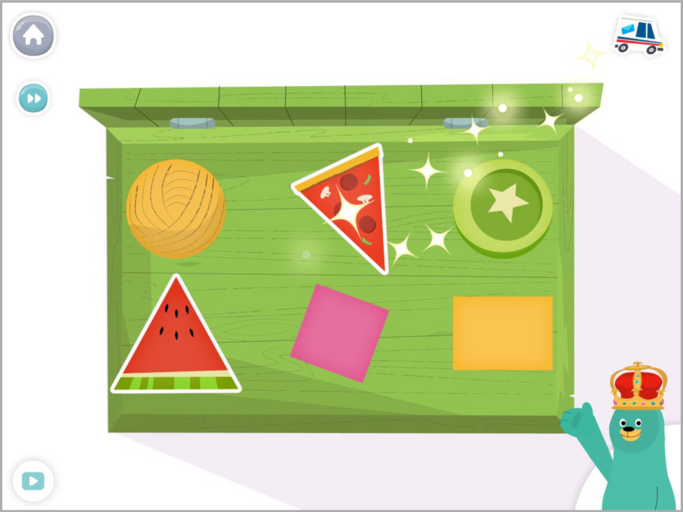 Fill in the pattern
We recommend the free Khan Academy Kids app to anyone looking for free math activities for Kindergarteners. The Kindergarten math activities are fun and interactive, and they give kids a hands-on math experience without having to use manipulatives or other physical materials. The Khan Academy Kids app is completely free, with no ads or subscriptions. Download today!
Get the Khan Academy Kids app
100% free. No ads, no subscriptions