This past Friday, on June 20th, I was invited and honored to stop by CS4HS @ Cal, a gathering of local high school Computer Science teachers. As you can see from their group photo, they were a lively bunch: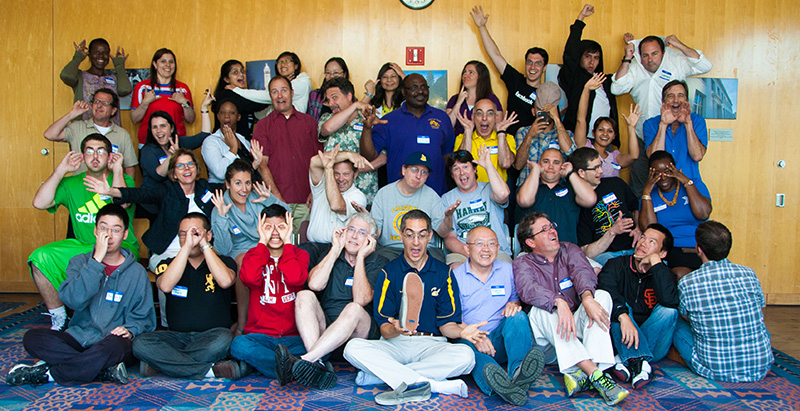 I presented slides giving an overview of the Khan Academy programming curriculum, community, and challenges, plus our future plans:
It was lovely to speak with teachers that were using our curriculum or thinking of using it, and informative to hear about the struggles (and joys!) they face as CS teachers. If you're a CS teacher, you might be interested in reading through the extensive notes they took during the meeting.
We look forward to more opportunities to connect with CS teachers in the future! Thanks again to the inimitable Dan Garcia for inviting us.