We asked the Khan Academy Content Team to share their top tips for studying for AP exams. Read on for their top five tips.
Tip 1: The best way to study is to practice.
Schedule chunks of quiet time to practice on your own or with friends. Scheduling these sessions is important, otherwise they probably won't happen on their own. Hold yourself accountable. If you miss a session, remember to schedule a makeup time. Build a habit of practice.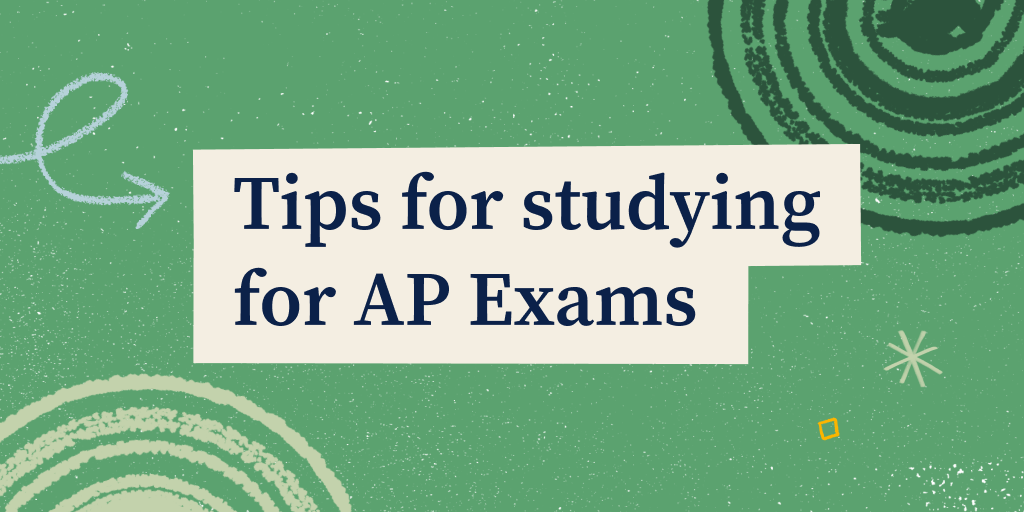 Tip 2: Identify your strengths and weaknesses.
Work on your weaknesses on a regular basis. You can do that quickly by using Khan Academy's course challenges to see what areas you need to review. Then, head straight to those units, spend some time with the instructional material, and do the exercises. If you're having trouble with the exercises, you can use our hints and rationales to understand what you are missing.
The following AP courses have Course Challenges:
Tip 3: Practice your mental math.
Find out if your AP exam allows calculators. If it doesn't allow calculators, being able to quickly manipulate numbers in your head can be a huge advantage. One trick for multiplying or dividing numbers without a calculator is to first convert the numbers into scientific notation—this can make the mathematical operations much simpler, as shown in this video.
Tip 4: Schedule time to relax as well!
You don't want to get burned out before it's time to take the exams themselves. Are you nervous about the exam? Check out Sal's three tips for dealing with test taking anxiety.
Tip 5: Break the tension right before you begin with an affirmation.
When it's time to take the exam or a practice test, say a positive affirmation to yourself right before you open the test booklet or look at the first question. You can say, "This test is easy." or "I'm prepared and will do well." Doing this can be a reminder that you've put in the time to study and prepare for this test, and hopefully it will ease your stress right before you begin.