Looking for free math worksheets?
You've come to the right place!
That's because Khan Academy has over 100,000 free, interactive practice questions. And they're even better than traditional math worksheets:
| Math Worksheets | Khan Academy |
| --- | --- |
| Math worksheets take forever to hunt down across the internet | Khan Academy is your one-stop-shop for practice from arithmetic to calculus |
| Math worksheets can vary in quality from site to site | Every Khan Academy question was written by a math expert with a strong education background |
| Math worksheets can have ads or cost money | Khan Academy is a nonprofit whose resources are always free to teachers and learners – no ads, no subscriptions |
| Math worksheets use up a significant amount of paper and are hard to distribute during virtual learning | Khan Academy practice requires no paper and can be distributed whether your students are in-person or online |
| Math worksheets can lead to cheating or a lack of differentiation since every student works on the same questions | Khan Academy has a full question bank to draw from, ensuring that each student works on different questions – and at their perfect skill level |
| Math worksheets can slow down student learning since they need to wait for feedback | Khan Academy gives instant feedback after every answer – including hints and video support if students are stuck |
| Math worksheets take up valuable planning time to grade | Khan Academy questions are graded instantly and automatically for you |
Here's an example: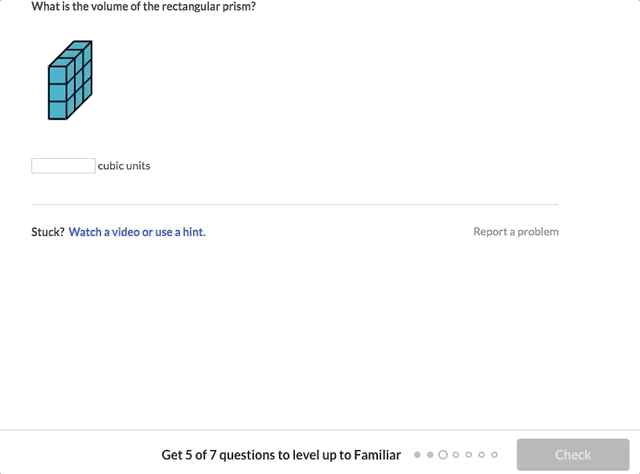 "My students love Khan Academy because they can immediately learn from their mistakes, unlike traditional worksheets."
Ahmed A.
Biology teacher, Houston, TX

Ready to find the perfect interactive math worksheets for your students?
1. Start by registering or logging-in to your Khan Academy account. It's 100% free – now and forever!
2. Just choose your grade level or topic below:
---
---
Want to get even more out of Khan Academy?
Then be sure to check out our teacher tools. They'll help you assign the perfect practice for each student from our full math curriculum and track your students' progress across the year. Plus, they're also 100% free — with no subscriptions and no ads.