By Aviv Weiss, Senior Product Marketing Manager for Educators at Khan Academy and former Teacher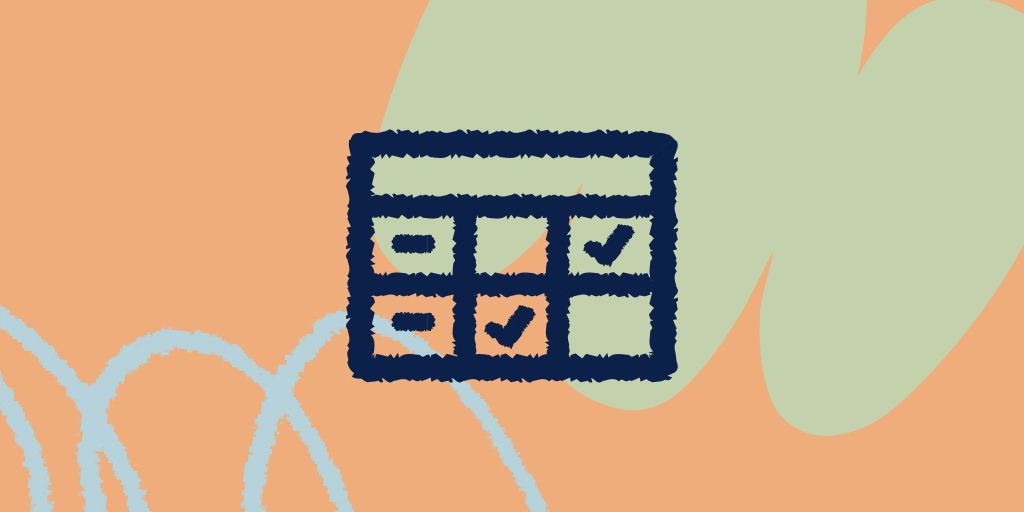 Ah, the dreaded task of grading! Every teacher knows the struggle of fairly and effectively assessing students' work. That's where rubrics come to the rescue by providing a clear, structured framework for evaluation. But what if I told you there's an AI-powered tool that can help you effortlessly craft the perfect rubric? Enter Khanmigo, Khan Academy's AI tool that can turn your grading woes into a breeze.
In this post, we'll embark on a journey to discover what rubrics are, why they are so important, and how Khanmigo can be your trusty companion in creating the best rubric for your students' assignments. By the end, you'll be a rubric-making genius!
What Is a Rubric?
Before we dive into the world of rubrics and Khanmigo, let's first understand what a rubric is.
A rubric is a scoring guide or assessment tool used by teachers to systematically evaluate students' work. It's like the secret recipe for grading, a road map that clearly defines the expectations for an assignment, and the criteria by which it will be assessed. Rubrics are typically presented in a table format, with rows representing different aspects of the assignment and columns specifying the levels of performance (e.g., Excellent, Good, Satisfactory, Needs Improvement).
Rubrics are more than just a checklist, however; they provide a holistic view of a student's performance and allow for fair and consistent grading. They're a win-win for both teachers and students, providing clarity about expectations and offering constructive feedback on areas of improvement.
Why Are Rubrics Important?
Now that we know what rubrics are, let's uncover why they are an indispensable tool in education.
Clarity and transparency: Rubrics make your expectations crystal clear to students. They know exactly what you're looking for in their work, reducing confusion and frustration.

Fair and consistent grading: Rubrics ensure that all students are graded consistently based on predefined criteria. This fairness is essential for motivating students and maintaining their trust.

Objective assessment: With a rubric, your grading becomes less subjective. It helps you focus on specific aspects of the assignment rather than on personal biases, which leads to more accurate evaluations.

Feedback for improvement: Rubrics provide a structured way to offer feedback. Students not only understand their grades, but they also know where they can improve; this fosters a growth mindset.

Time efficiency: Once you create a rubric, you can reuse it for similar assignments, saving you time and effort in the long run.
How to Create the Perfect Rubric with Khanmigo
Now, the moment you've been waiting for: creating the ultimate rubric using Khanmigo! This AI-powered tool streamlines the rubric-making process and ensures you have a grading masterpiece in no time. Follow these steps, and you'll be well on your way to rubric perfection.
Step 1: Access Khanmigo
Sign up for Khanmigo: Get access to Khanmigo here.
Start the co-create a Rubric activity: Once you have Khanmigo access, you can begin your rubric-making journey here.
Step 2: Set the Assignment and Objectives
Khanmigo will start by asking for the key elements of your assignment:
Start with a clear learning goal in mind, as well as a specific assignment:
I want my 6th-grade students to create book reports that showcase the students' understanding of book components (genre, characters, context, plot, and theme) and demonstrate their mastery of expository writing.
Step 3: Confirm Rubric Criteria
Based on your initial setup, Khanmigo will generate a series of criteria to examine. Be sure to review and potentially refine the criteria before moving on:
In this case, I might respond with the following:
This is a great start! However, I also want to evaluate whether the student's writing is engaging and enjoyable to read.
Step 4: Set Rubric Levels
With the key criteria set, it's now time to define how many levels you'd like to offer for each criterion:
If you're striving for a balance between simplicity and nuance, you may want to err on the side of fewer levels when working with younger students:
Let's do three since my students do better with a simple framework.
Step 5: Define Performance
Now is the fun part! For each set of criteria and levels, you need to define what success looks like. While that might have been tedious in the time before AI, Khanmigo walks you through each criterion with pre-filled suggestions:
Because some of these concepts are so abstract, Khanmigo can even generate examples that you can share with your students for extra clarity!
Step 6: Finalize and Share
After you've confirmed each criterion, you'll have a beautiful new rubric to share with your students, just like the following:
Understanding of the book components:

Needs Improvement: The student identifies some book components, but explanations are unclear or incorrect.
Satisfactory: The student correctly identifies all book components and provides basic explanations.
Excellent: The student correctly identifies all book components and provides detailed, insightful explanations.

Organization:

Needs Improvement: The report lacks a clear structure. The introduction, body, or conclusion may be missing or unclear.
Satisfactory: The report has a clear structure with an introduction, body, and conclusion, but transitions between ideas may be lacking.
Excellent: The report is well-structured with a clear introduction, body, and conclusion. Transitions between ideas are smooth and logical.

Evidence:

Needs Improvement: The student provides few or no examples from the book to support their explanations.
Satisfactory: The student provides some examples from the book, but they may not clearly support the explanations.
Excellent: The student provides specific, relevant examples from the book that strongly support their explanations.

Writing style:

Needs Improvement: The report is not written in a clear expository style. Sentences may be confusing or overly complex.
Satisfactory: The report is mostly written in an expository style, with some areas that could be clearer or more concise.
Excellent: The report is written in a clear, concise expository style that effectively communicates the student's ideas.

Mechanics:

Needs Improvement: The report has multiple errors in grammar, punctuation, and spelling that distract from the content.
Satisfactory: The report has some errors in grammar, punctuation, and spelling, but they do not significantly distract from the content.
Excellent: The report is free from errors in grammar, punctuation, and spelling.

Engagement:

Needs Improvement: The report lacks elements that make it engaging or enjoyable to read.
Satisfactory: The report is somewhat engaging and enjoyable to read, with some interesting points or creative elements.
Excellent: The report is highly engaging and enjoyable to read, with many interesting points and creative elements that captivate the reader.
Bonus Step: Reflect and Iterate
While you could definitely stop after finishing your rubric, there's one more opportunity for continuous improvement.
After grading assignments, take some time to reflect on the effectiveness of your rubric and consider the following:
Are there areas where students consistently struggle?
Are there criteria that need further clarification?
If so, adjust your rubric and instructions accordingly for future assignments.
Ready to Conquer Your Next Rubric?
Creating the perfect rubric with Khanmigo is like having a grading superpower at your fingertips. It makes the process clear, efficient, and fair, benefiting both you and your students.
So don't let the grading mountain overwhelm you; conquer it with Khanmigo by your side.
Happy rubric making!