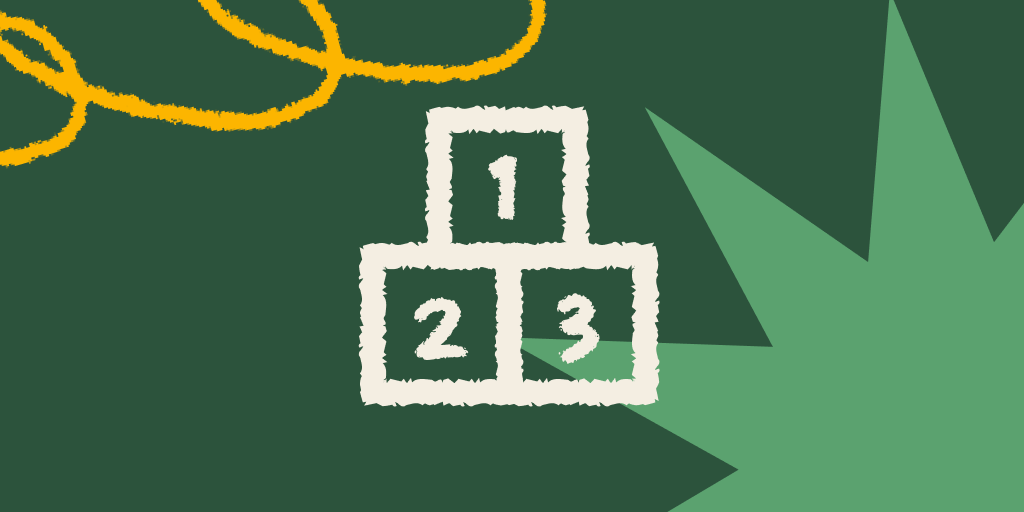 Mathematics, the foundation of all sciences and technology, plays a fundamental role in our everyday lives. Yet many students find the subject challenging, causing them to shy away from it altogether. This reluctance is often due to a lack of confidence, a misunderstanding of unclear concepts, a move ahead to more advanced skills before they are ready, and ineffective learning methods. However, with the right approach, math learning can be both rewarding and empowering. This post will explore different approaches to learning math, strategies for success, and cutting-edge tools to help you achieve your goals.
Math Learning
Math learning can take many forms, including traditional classroom instruction, online courses, and self-directed learning. A multifaceted approach to math learning can improve understanding, engage students, and promote subject mastery. A 2014 study by the National Council of Teachers of Mathematics found that the use of multiple representations, such as visual aids, graphs, and real-world examples, supports the development of mathematical connections, reasoning, and problem-solving skills.
Moreover, the importance of math learning goes beyond solving equations and formulas. Advanced math skills are essential for success in many fields, including science, engineering, finance, health care, and technology. In fact, a report by Burning Glass Technologies found that 71% of high-salary, entry-level positions require advanced math skills.
Benefits of Math Learning
In today's 21st-century world, having a broad knowledge base and strong reading and math skills is essential. Mathematical literacy plays a crucial role in this success. It empowers individuals to comprehend the world around them and make well-informed decisions based on data-driven understanding. More than just earning good grades in math, mathematical literacy is a vital life skill that can open doors to economic opportunities, improve financial management, and foster critical thinking. We're not the only ones who say so:
How to Know What Math You Need to Learn
Often students will find gaps in their math knowledge; this can occur at any age or skill level. As math learning is generally iterative, a solid foundation and understanding of the math skills that preceded current learning are key to success. The solution to these gaps is called mastery learning, the philosophy that underpins Khan Academy's approach to education.
Mastery learning is an educational philosophy that emphasizes the importance of a student fully understanding a concept before moving on to the next one. Rather than rushing students through a curriculum, mastery learning asks educators to ensure that learners have "mastered" a topic or skill, showing a high level of proficiency and understanding, before progressing. This approach is rooted in the belief that all students can learn given the appropriate learning conditions and enough time, making it a markedly student-centered method. It promotes thoroughness over speed and encourages individualized learning paths, thus catering to the unique learning needs of each student.
Students will encounter mastery learning passively as they go through Khan Academy coursework, as our platform identifies gaps and systematically adjusts to support student learning outcomes. More details can be found in our Educators Hub. 
Try Our Free Confidence Boosters
How to Learn Math
Learning at School
One of the most common methods of math instruction is classroom learning. In-class instruction provides students with real-time feedback, practical application, and a peer-learning environment. Teachers can personalize instruction by assessing students' strengths and weaknesses, providing remediation when necessary, and offering advanced instruction to students who need it.
Learning at Home
Supplemental learning at home can complement traditional classroom instruction. For example, using online resources that provide additional practice opportunities, interactive games, and demonstrations, can help students consolidate learning outside of class. E-learning has become increasingly popular, with a wealth of online resources available to learners of all ages. The benefits of online learning include flexibility, customization, and the ability to work at one's own pace. One excellent online learning platform is Khan Academy, which offers free video tutorials, interactive practice exercises, and a wealth of resources across a range of mathematical topics.
Moreover, parents can encourage and monitor progress, answer questions, and demonstrate practical applications of math in everyday life. For example, when at the grocery store, parents can ask their children to help calculate the price per ounce of two items to discover which one is the better deal. Cooking and baking with your children also provides a lot of opportunities to use math skills, like dividing a recipe in half or doubling the ingredients.
Learning Math with the Help of Artificial Intelligence (AI)
AI-powered tools are changing the way students learn math. Personalized feedback and adaptive practice help target individual needs. Virtual tutors offer real-time help with math concepts while AI algorithms identify areas for improvement. Custom math problems provide tailored practice, and natural language processing allows for instant question-and-answer sessions.
Using Khan Academy's AI Tutor, Khanmigo
Transform your child's grasp of mathematics with Khanmigo, the 24/7 AI-powered tutor that specializes in tailored, one-on-one math instruction. Available at any time, Khanmigo provides personalized support that goes beyond mere answers to nurture genuine mathematical understanding and critical thinking. Khanmigo can track progress, identify strengths and weaknesses, and offer real-time feedback to help students stay on the right track. Within a secure and ethical AI framework, your child can tackle everything from basic arithmetic to complex calculus, all while you maintain oversight using robust parental controls.
Get Math Help with Khanmigo Right Now
You Can Learn Anything!
Math learning is essential for success in the modern world, and with the right approach, it can also be enjoyable and rewarding. Learning math requires curiosity, diligence, and the ability to connect abstract concepts with real-world applications. Strategies for effective math learning include a multifaceted approach, including classroom instruction, online courses, homework, tutoring, and personalized AI support.
So, don't let math anxiety hold you back; take advantage of available resources and technology to enhance your knowledge base and enjoy the benefits of math learning.
Sources:
National Council of Teachers of Mathematics, "Principles to Actions: Ensuring Mathematical Success for All", April 2014
Project Lead The Way Research Report, "The Power of Transportable Skills: Assessing the Demand and Value of the Skills of the Future", 2020
Page. M, "Why Develop Quantitative and Qualitative Data Analysis Skills?", 2016
Mann. EL, Creativity: The Essence of Mathematics, Journal for the Education of the Gifted. Vol. 30, No. 2, 2006, pp. 236–260, http://www.prufrock.com'
Nakakoji Y, Wilson R." Interdisciplinary Learning in Mathematics and Science: Transfer of Learning for 21st Century Problem Solving at University". J Intell. 2020 Sep 1;8(3):32. doi: 10.3390/jintelligence8030032. PMID: 32882908; PMCID: PMC7555771.