By Aviv Weiss, Senior Product Marketing Manager for Educators at Khan Academy and former Teacher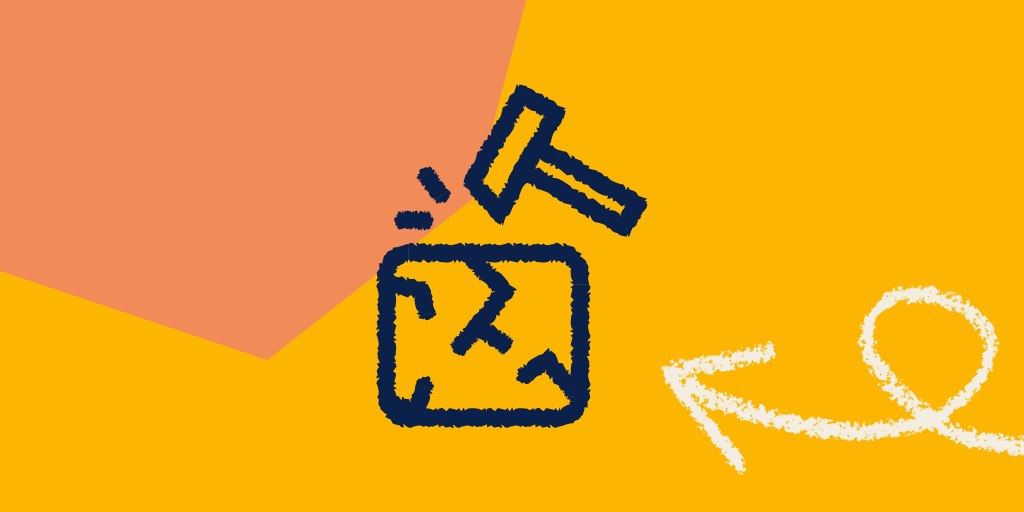 An icebreaker is a structured activity designed to ease interaction among individuals in a group. Often used at the beginning of a gathering where participants are not well acquainted with each other, it aims to create a more relaxed, comfortable atmosphere by encouraging interaction. Icebreakers might involve sharing personal information; participating in a simple, fun activity; or discussing a topic of general interest. The ultimate goal is to break down social barriers, stimulate conversation, and foster a sense of camaraderie among the participants.
A "brain break" in the classroom is a short period of time when students take a pause from their regular academic activities and engage in quick, playful, and stimulating exercises. This concept is based on the understanding that the human brain can only focus effectively for a limited amount of time and that brief, intentional breaks can help refresh and refocus the mind. Brain breaks can take many forms, including physical activity, mindfulness exercises, or interactive games. They're not only enjoyable, but they also boost students' concentration and performance when they return to their academic tasks.
Benefits of Icebreakers
Fosters a welcoming environment: Icebreakers can cultivate a friendly atmosphere where individuals feel more comfortable and relaxed. For instance, a simple "Two Truths and a Lie" game allows members to share interesting facts about themselves, breaking initial barriers.
Promotes engagement: These activities encourage active participation by all group members. An example can be a scavenger hunt where individuals find commonalities with their peers, spurring interaction and engagement.
Builds relationships: Icebreakers aid in developing a sense of community, promoting teamwork and cooperation. A "human Knot" game, for instance, requires collaborative problem-solving, thus building stronger relationships.
Introduces new concepts: Icebreakers can be used as a fun and engaging method to introduce new topics. A "word association" game, for example, could be used to introduce a new scientific term, with participants connecting related words or concepts.
Benefits of Brain Breaks
Enhances focus: Short breaks during meetings or lessons can help rejuvenate the brain, improving focus and attention. A quick stand-up-and-stretch break, for example, can refresh attendees, making them more alert and attentive.
Improves mood: Active brain breaks like a dance-off or a quick workout can release endorphins, improving the overall mood and energy levels of the group.
Reduces stress: A calming brain break such as deep breathing or mindfulness exercises can help reduce stress and promote relaxation.
Promotes physical activity: Brain breaks can incorporate physical activities, encouraging movement and countering the negative effects of prolonged sitting. A simple walk-around-the-room break, for instance, encourages participants to get up and move.
How to Generate Icebreakers and Brain Breaks with Khanmigo
If you're struggling to come up with icebreaker ideas, Khanmigo's AI teaching assistant can help. This tool uses expert, layered AI to generate customized icebreakers for your specific needs.
Let's walk through an example:
Log in to Khanmigo > Navigate to "Chat with GPT-4"
Teacher: "Help me write an icebreaker."

Khanmigo: "Absolutely! Icebreakers are such a fun way to kick off a new school year or semester. They help students get to know each other and create a positive classroom environment. Let's get started!"

Teacher: "Year 5 geometry."

Khanmigo: "Fantastic! Geometry is such a fascinating subject, and Year 5 students are at a perfect age to dive into it. I'm thrilled to help you design an engaging icebreaker that will make geometry come alive for your students.

Could you please share with me the grade level of your students and any specific goals you have for this icebreaker? For example, are you looking to build teamwork, encourage creativity, or simply get the students comfortable with each other?

Once I have this information, I can either show you a rough draft of an icebreaker activity or we can dive deeper into customizing it. What do you prefer?"

Teacher: "Rough draft."

Khanmigo: "Absolutely! Icebreakers are a fantastic way to get students excited about the lesson. For this geometry lesson, how about an activity called 'Shape Charades'?"

Icebreaker: Shape Charades

Materials:

Index cards with different polygon names written on them (triangle, rectangle, pentagon, hexagon, etc.)

Instructions:

Divide the class into two teams.
One student from each team comes up to the front and picks an index card (they should not show it to anyone else).
The student must then act out the shape on their card without using any words while their team tries to guess the polygon they're representing. They could use their body or draw in the air to represent the sides and angles of the shape.
The team that guesses correctly first gets a point.
The game continues with different students acting out the shapes.

This activity will not only break the ice but also get students thinking about the properties of different polygons in a fun and engaging way.

Would you like to include this icebreaker in a lesson plan, or would you like to explore other options?
Tips for Making the Most of Your Icebreaker or Brain Break
To get the most out of your icebreaker or brain break, keep the following tips in mind:
Keep it simple and easy to understand.
Make sure it's relevant to your group's needs or goals.
Incorporate movement whenever possible.
Provide clear instructions and guidelines.
Allow for flexibility and adaptability as needed.
It's important to ensure that your icebreaker is appropriate for all learners. Keep in mind any cultural or diversity factors that may be present in the group, and avoid activities that may cause discomfort or embarrassment. Additionally, be aware of any physical or mental limitations that participants may have, and adapt the activity as needed.
Create Icebreakers and Brain Break Questions in Seconds
Icebreakers and brain breaks can be valuable tools for teachers. By using Khanmigo AI-powered guide by Khan Academy, providing appropriate activities, and utilizing the tips mentioned above, you can help create a welcoming environment, build community, and engage your learners or team members. So, why not give it a try and see the positive impact it can have on your classroom or team?