By Hailey Dickson, Product Marketing Manager at Khan Academy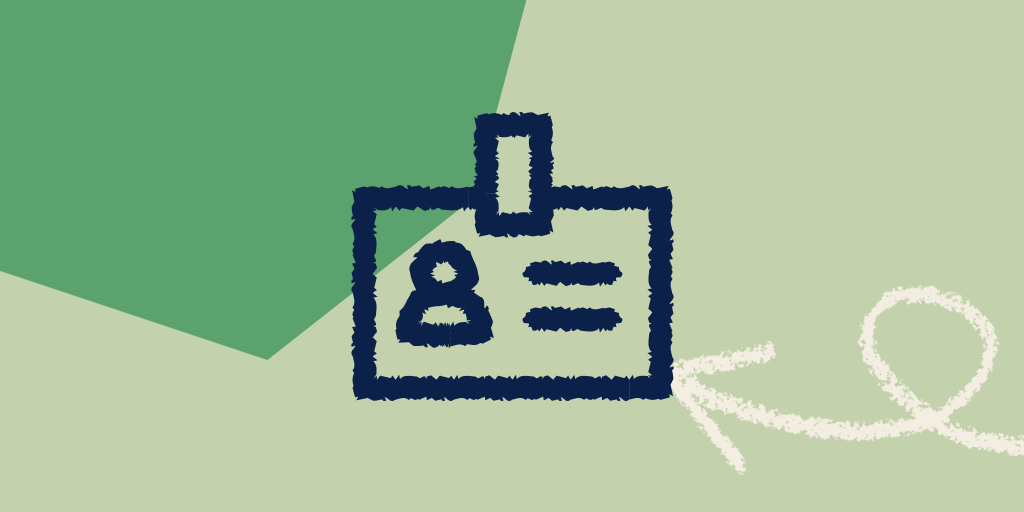 With social media and virtual identities becoming increasingly important, bios have become a crucial aspect of our digital lives. Whether you are a student, a freelancer, or a professional, having a well-written bio can help you stand out and make a lasting impression. But what exactly is a bio? When do you need it? And most importantly, how do you write one that truly reflects the essence of who you are? In this article, we'll delve into all this and more and provide you with tips on how to write a bio with AI that is not only compelling but also authentic.
What Is a Bio?
A bio is a short description of you or your work that summarizes your achievements, goals, and interests. It is typically used on social media platforms, personal websites, resumes, or portfolios. A well-written bio can help potential clients, employers, or followers learn more about what you do and why you do it and, ultimately, connect with you on a personal level.
When Do You Need a Bio?
Having a bio can be helpful in various situations, such as when you are creating a professional profile, applying for a job, or introducing yourself to others. It allows others to quickly learn more about you and get a sense of your background and expertise, which is particularly important as more and more human interaction becomes digital.
Freelancers or professionals: Having a bio on your website or social media can help you stand out in the job market. For example, a freelance writer can showcase their expertise and experience in their bio.
Students: A bio can be useful for applications, scholarship essays, or joining clubs and organizations. For instance, a student applying for a leadership position can highlight their achievements and goals in their bio.
Entrepreneurs: Entrepreneurs can use a bio to introduce themselves and their business. For instance, a start-up founder can share their vision and mission in their bio.
Artists: Artists can use a bio to showcase their artistic journey and style. For example, a painter can describe their artistic inspiration and technique in their bio.
Speakers or presenters: Speakers or presenters can use a bio to establish their credibility and expertise. For example, a motivational speaker can highlight their past speaking engagements and topics in their bio.
How Long Should a Bio Be?
The length of a bio can vary depending on its purpose and the platform it's used on. For a professional networking site like LinkedIn, a bio may be a few paragraphs long and provide a comprehensive overview of your career and expertise. For a Twitter profile, you'll need to be succinct, as you only have 160 characters. On a company website, a bio might be somewhere in between. Generally, a good rule of thumb is to keep your bio compelling and relevant to its intended audience. Remember, your bio should be engaging and informative but also concise. Avoid unnecessary fluff or overly complex language.
How to Write a Bio with AI
Now that we know what a bio is and why it is important, let's move on to the main question: how to write a bio that accurately reflects you and your work? Writing a bio does not need to be a stressful process. In fact, with the use of AI, you can write a bio quickly and efficiently without sacrificing quality.
One tool that particularly excels in this area is Khanmigo. Khanmigo is an AI-powered tutor developed by Khan Academy, which has a number of features that support education and growth.
You can create bios in the "coach my academic and career growth" section of Khanmigo by asking Khanmigo to help you create a bio and following the prompts!
Example prompts:
To illustrate the benefits of using an AI tutor like Khanmigo, we've compiled a list of prompts that you could use to build your bio from scratch:
0. Destination of bio:
Is the bio for your resume, LinkedIn, or another social media platform?
-What is the word or character limit for the bio?
1. Introduce yourself.
Who are you?
What is your occupation?
What are your interests/hobbies?
2. Highlight your skills and achievements.
What have you accomplished?
What skills do you have that are relevant to your occupation?
3. Include your education and certifications.
What degrees or certifications do you hold?
What did you study and where?
4. Highlight your personality and values.
What are your values?
What motivates you in your work?
5. Ending statements
End with a sentence that ties everything together.
Include a call to action.
Example:
Student: "Help me write a professional bio."

Khamigo: "Absolutely, my friend! A professional bio is like a little story about you. Let's start with your current role. Are you a student? If so, what's your favorite subject? Or maybe you're working or volunteering somewhere? Let's chat about that!"

Student: "I study economics at Australian National University, I volunteer with St. Vincent de Paul, and I am looking to find a job in finance."

Khanmigo: "Oh, how wonderful! Studying economics, volunteering, and aiming for a finance job—that's quite impressive! Now, let's think about what you enjoy most about these experiences. What skills or knowledge have you gained from studying economics or volunteering that you think would be valuable in a finance job?"

Student: "I'm really good at statistics and mathematics; I really enjoy helping those in need."

Khanmigo: "Fantastic! Your skills in statistics and mathematics, combined with your passion for helping others, are great assets. Now, let's think about your future goals in finance. What kind of role are you aiming for? And how do you see your skills and experiences helping you achieve that?"

Student: "Yes, what I learned at university should really help me work in finance."

Khanmigo: "That's the spirit! Now, let's weave all this into a professional bio. How about something like this: 'I'm an economics student at Australian National University with a strong background in statistics and mathematics. I'm passionate about using my skills to make a difference, as demonstrated by my volunteer work with St Vincent de Paul. I'm now seeking opportunities in finance where I can apply my analytical skills and passion for helping others.'

How does that sound?"
Write a Bio with Khanmigo
In today's digital age, bios have become a crucial aspect of our professional and personal lives. Having a well-written bio can help you make a lasting impression on potential clients, employers, or followers. With the help of AI tutors like Khanmigo, writing a bio has never been easier. By personalizing your bio with AI, you can create a bio that accurately reflects your style and personality, allowing you to stand out in today's competitive online world. So go ahead, take the first step, and start crafting your story today!