By Lorraine Akemann, Marketing and Outreach, Khan Academy Kids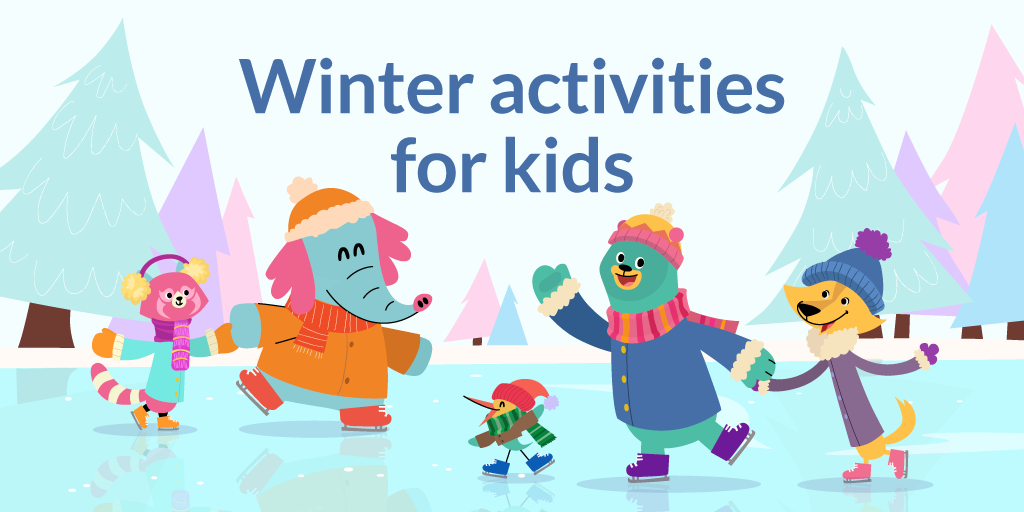 Wondering what to do with the kids over winter break? Plan ahead with our free winter coloring pages for kids. These five festive scenes will spark winter wonder for little learners. You can also find these pages in the free Khan Academy Kids app all winter long.
Get started by downloading our free Khan Academy Kids app
All of the free winter coloring pages you see below are also included in the Khan Academy Kids app. So if you don't have a printer, no problem! Just download our free app, sign up for an account, and head to the app's Library to see our winter lessons and activities for children ages 2-8 (preschool – 2nd grade).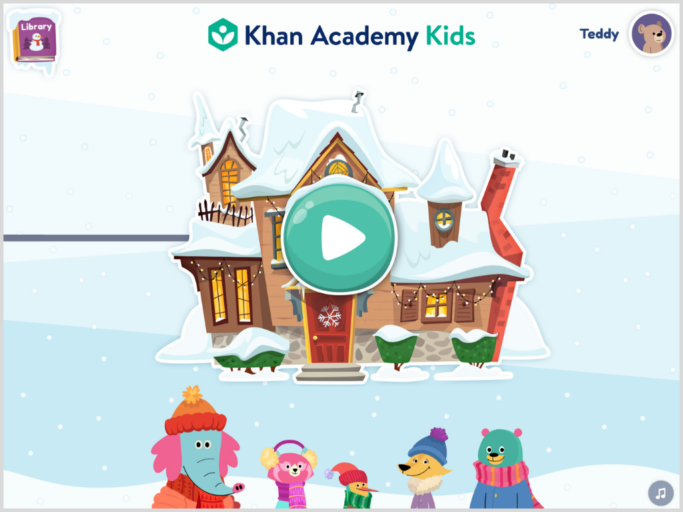 Now, let's have some coloring fun!
Go sledding!
On this coloring page, Kodi and the Khan Academy Kids characters are having a blast sledding and building a snowman in this winter wonderland. What kind of winter activities do your kids like to do? Try bundling up for an outdoor adventure just like Khan Kids, or create a snowman of your own with cotton balls on paper!
Create a gingerbread house
Do you recognize this house? It's the Khan Academy Kids house from the app's home screen, all dressed up with gingerbread treats. Kids can create a candy land of their own by filling in the details of this cozy home. Inspired? Decorate a real-life gingerbread house with recycled cardboard boxes and your favorite sweets.
Color and cut snowflakes
Snowflakes are magical. Did you know that every single snowflake is different? Study their patterns in this snowy winter coloring page for kids. Use all of the seasonal colors you can dream up, then print, cut, and decorate around the house.
Count and color cookies
Count down the days to the holidays with these decorative number shapes. Have fun with math activities like choosing the numbers that represent a birthday month or a home address. Print multiple copies to add more numbers to the mix.
Winter coloring with Khan Academy Kids characters
Ollo, Reya, Peck, Sandy, and Kodi are all bundled up for winter learning fun. Create a colorful display of winter wear for these pleasant pals. Heading outside? Dress up in your favorite scarf and hat to match!
Download Khan Academy Kids
For FREE!